Be a real Genius
Only bookings made through our website have exclusive benefits:
Best rate guarantee
Most flexible cancellation policies
Free coffee
Room Upgrade (if available)
Check-in at 2pm instead of 3pm
Check-out at 1pm instead of 11am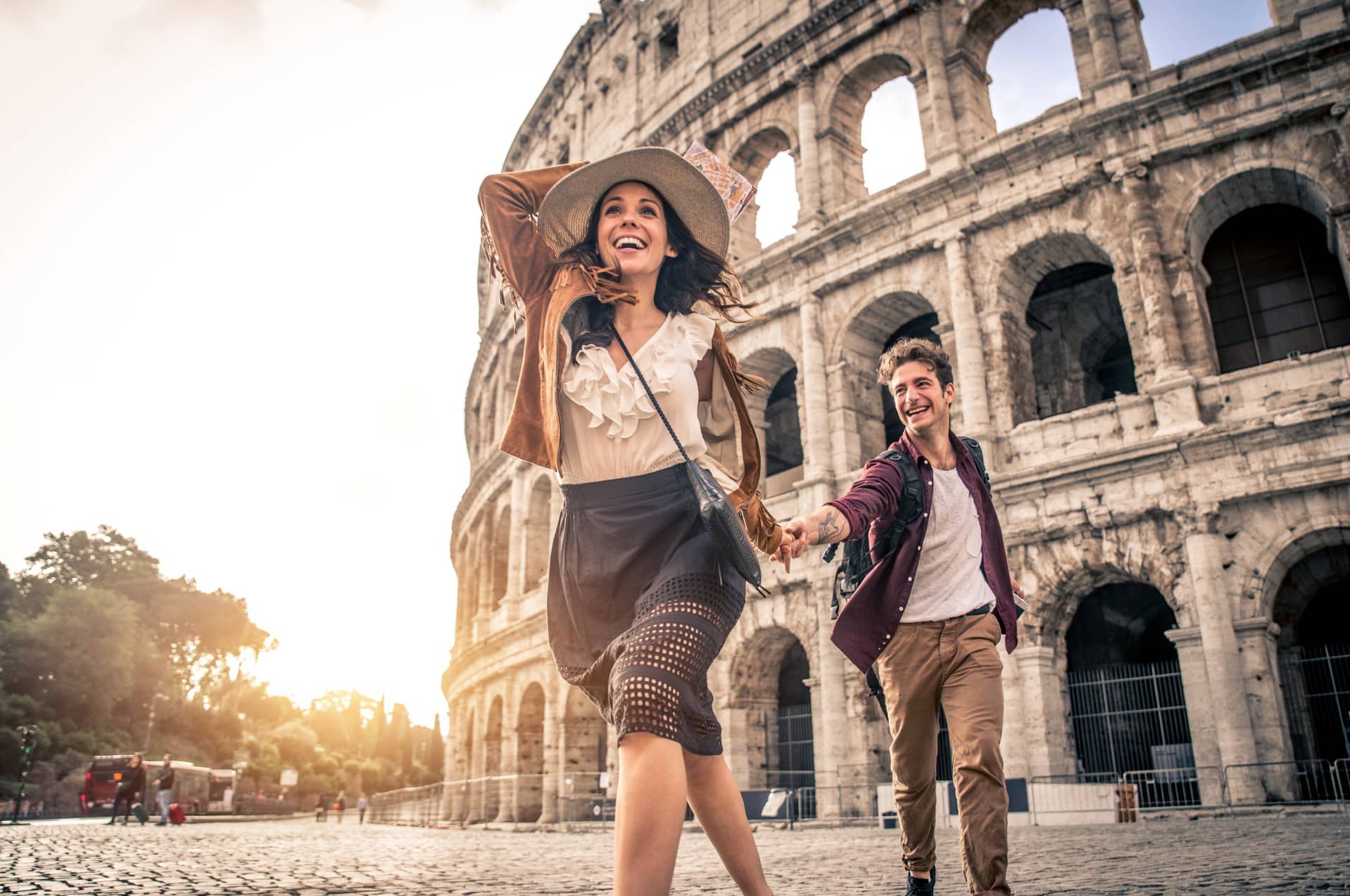 Hotel Giolli Nazionale
Personalized Itineraries
Our customized itineraries
Rome is a city with a warm and welcoming atmosphere, which enters your heart with its timeless beauties from the very first moment. Discover the must-see destinations in three fantastic itineraries of different lengths and visit our favorite places. Choose the solution that's right for you and start exploring the Eternal City.
For extreme voyagers only
Juice of Rome in 1 day
An itinerary suitable for pro walkers that concentrates the major attractions of the city in a single day. You will be able to admire the Colosseum, the Spanish Steps, the Imperial Forums and the Capitol. After a tour of the Vatican Museums and St. Peter's Square, it's time for the Trevi Fountain and many other unmissable destinations.
Duration:
2 hours 30 minutes
Medium effort
Rome in 2 days
A path that contains the major beauties of Rome in two days. The first day will be dedicated to attractions such as Piazza Venezia, the Colosseum, St. Peter's Square and the Vatican museums. For the second day we recommend visiting the Quirinale, the Pantheon, the Ara Pacis Museum and also take a tour of the Spanish Steps.
Day 1:
2 hours and 38 minutes
Day 2:
1 hours e 42 minutes
Take it easy(ier)
Rome in 3 days
A three-day itinerary to visit the Eternal City at a more leisurely pace to discover its most famous destinations. You can dedicate yourself to exploring the Rione Monti, an eclectic neighborhood that alternates bohemian and classic elements. At the same time, you cannot miss a visit to Villa Borghese, where you can admire a typical example of an Italian garden.
Day 1:
2 hours and 38 minutes
Day 2:
1 hour and 42 minutes
Day 3:
1 hour and 37 minutes
Via Nazionale, 69 - 00184 Roma - Italia
Via Nazionale, 69 00184 Roma - Italia
VAT 01114491002
© 2023 Hotel Giolli Nazionale