Be a real Genius
Only bookings made through our website have exclusive benefits:
Best rate guarantee
Most flexible cancellation policies
Free coffee
Room Upgrade (if available)
Check-in at 2pm instead of 3pm
Check-out at 1pm instead of 11am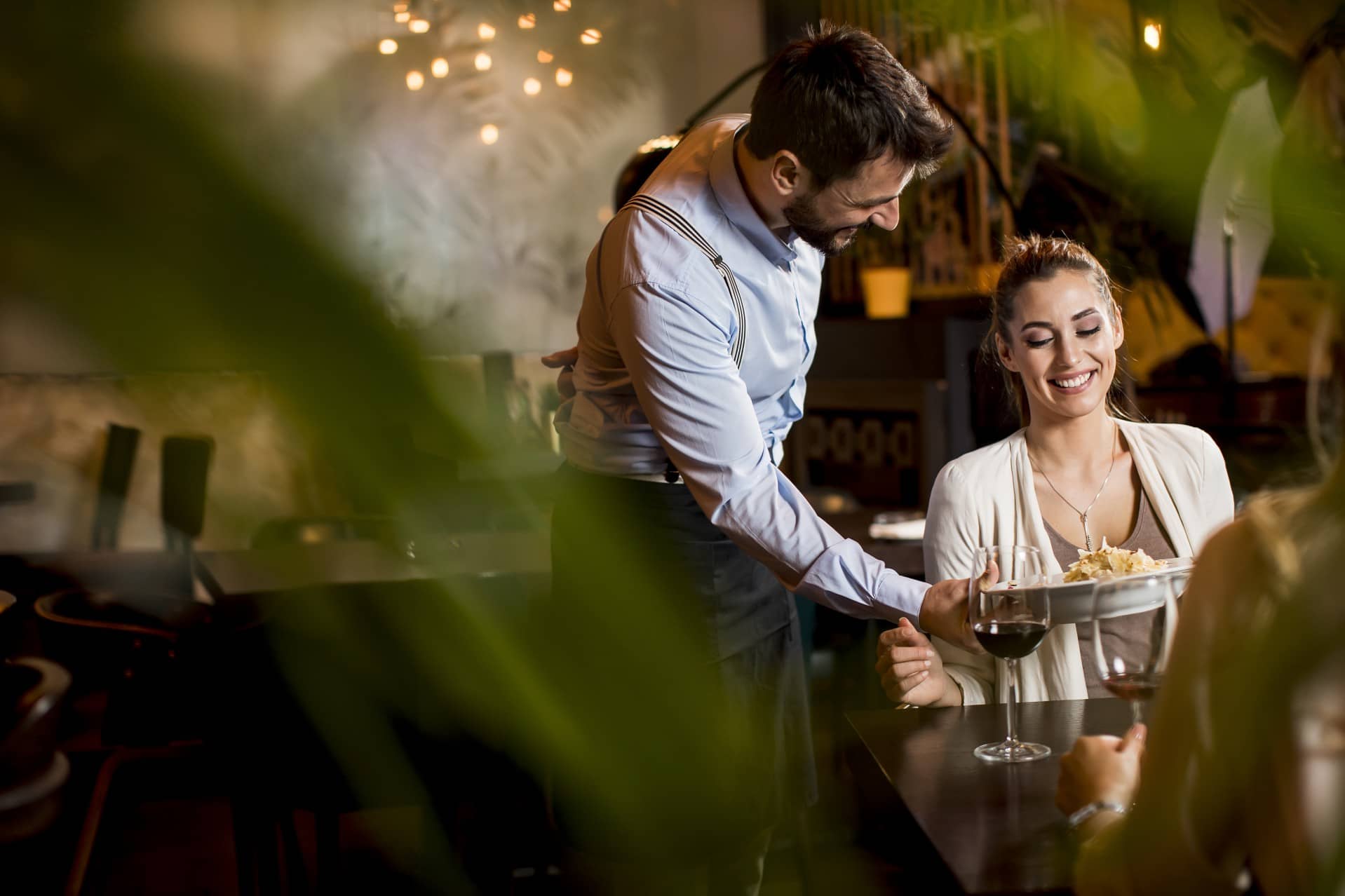 Hotel Giolli Nazionale
Eating out
Where to eat as a real Roman
When in Rome… We suggest the best restaurants where you can taste the typical dishes of Roman cuisine and more! An excellent "scrocchiarella", a delicious fish-based dinner, a tasty Tiramisu or ice cream and the view of the city that opens up in front of your eyes. Here are our favorite places in Rome.
Roman pizza (thin and crunchy)
Brillo Restaurant
The pleasure linked to traditional and creative culinary art is mixed with the convenience of a kitchen ready to welcome its guests at any time, even late at night.
mid-range
15 minutes walking
Trattoria da Valentino
Just a two-minute walk from the Hotel Giolli Nazionale, the Osteria da Valentino offers excellent pasta dishes. Chicory and saltimbocca are also delicious.
Mid-range
2 minutes walking
Maccheroni
With super abundant portions, Maccheroni is the ideal place to enjoy a Carbonara or a Cacio e Pepe. It is located in one of the most frequented squares by young Romans on weekends.
Alfredo alla Scrofa
Close to Piazza Navona, it boasts excellent typical Italian cuisine. In addition to the renowned Fettuccine Alfredo, it is also worth tasting the other first courses, all delicious.
Coromandel
A short distance from Piazza Navona, it boasts a unique cuisine in a very "cool" location. Don't miss the Sunday brunch, absolutely phenomenal!
Pietro Valentini
It is true that there is good wine in small casks. Pietro Valentini is characterized by a small environment, but an excellent food, especially for truffle lovers.
Nonna Betta
Located in the Jewish Ghetto, Nonna Betta offers a cuisine that blends Roman and Jewish traditions.
Osteria La Quercia
Located in the historic center, it boasts quality raw materials and the freshest ingredients. Mushrooms are a real must to try when in season.
Trattoria da Lucia
Taste the best Carbonara in Trastevere! Trattoria da Lucia is a delightful location with tables also outdoors.
Mamma Mia
Very prestigious and high quality meats from various parts of the world.
Dal Toscano
Located in the Vatican area, it offers typical Tuscan cuisine. The steak and the "Fiorentina" are excellent.
Osteria Siciliana
Typical Sicilian cuisine. Small venue, super central, great atmosphere and delicious food!
Pizzeria Da Baffetto
Probably one of the most famous temples of Roman pizza, capable of attracting both passing tourists and residents and celebrities. The Roman pizza is thinner than the Neapolitan one and is more crunchy, which is why the Romans call it "Scrocchiarella"
Giolitti
In the historic center, it is ideal for enjoying an excellent ice cream or delicious pastries in an elegant room with Art Nouveau furnishings.
Via Nazionale, 69 - 00184 Roma - Italia
Via Nazionale, 69 00184 Roma - Italia
VAT 01114491002
© 2023 Hotel Giolli Nazionale