Be a real Genius
Only bookings made through our website have exclusive benefits:
Best rate guarantee
Most flexible cancellation policies
Free coffee
Room Upgrade (if available)
Check-in at 2pm instead of 3pm
Check-out at 1pm instead of 11am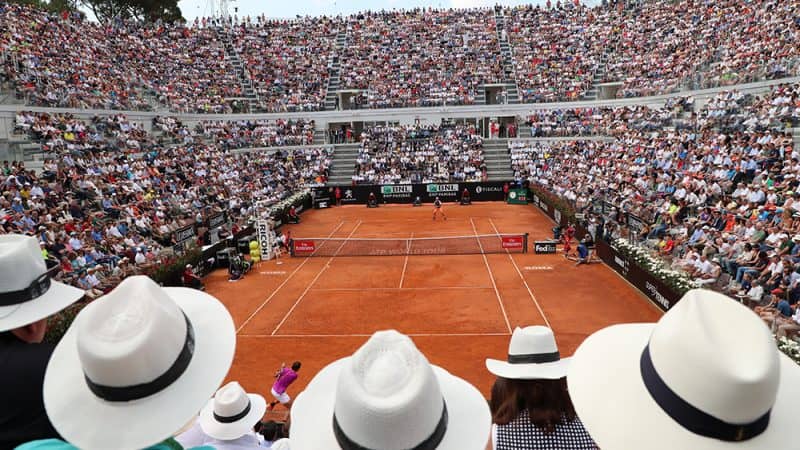 Hotel Giolli Nazionale
Tennis Italian Open
Every year during the first half of May. Find the exact dates of this year and book a room now!
The Italian Open, originally called the "Italian International Championships", is a tennis tournament held in Rome, Italy. It is one of the most important clay tennis tournaments in the world with the men's competition being an ATP Tour Masters 1000 event on the Association of Tennis Professionals (ATP) tour, and the women's competition being a Premier 5 event on the Women's Tennis Association (WTA) tour. The two events were combined in 2011. The tournament is played on clay courts, currently during the second week of May. The event is also known as the "Rome Masters" for male edition, as well as sponsored name "Internazionali BNL d'Italia." Rafael Nadal has won the men's singles title a record nine times.
EVERY YEAR DURING THE SUNNY MONTH OF MAY
Take advantage of the event to discover Rome!
Stay at the Hotel Giolli Nazionale
Discover all the events in Rome
Via Nazionale, 69 - 00184 Roma - Italia
Via Nazionale, 69 00184 Roma - Italia
VAT 01114491002
© 2023 Hotel Giolli Nazionale